it's all about the French...
Ahhh Fall! I can't believe it is already almost November!! SO crazy. I decided to pull together a little autumn fashion inspiration in honor of venturing off to the big city tomorrow. As you can see, I am totally all about the French style going on. I have always adored European lifestyle and trends. There is something about it's timeless chic that I can never get enough of. So I am so beyond happy this French trend is really being embraced this fall/winter and I'm going to be a fan for life. So below you will see my little inspirations, a little description of why I'm loving it and think you will too, and a shop widget of some pieces you can buy! I should also mention some of the pieces linked are far from my budget and probably most peoples, but maybe not for some and it's always fun to look right?! I tried linking a variety of pieces in all price ranges. As always, I hope you all enjoy <3!
sweater vibes...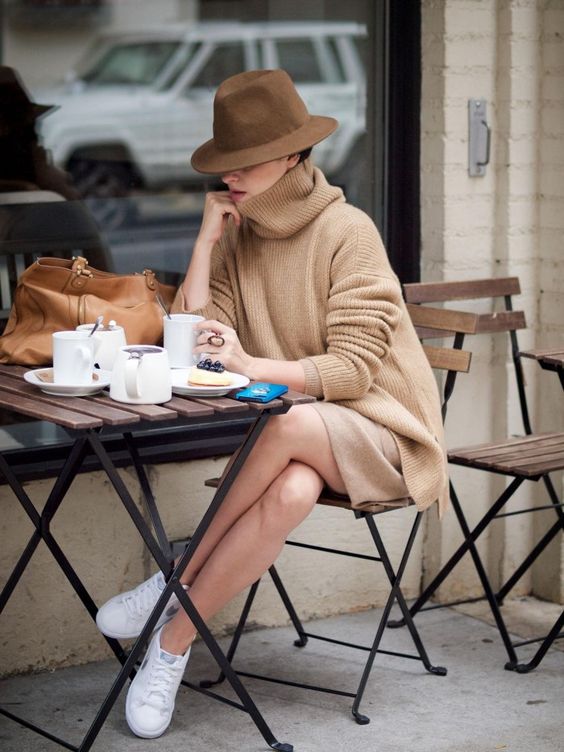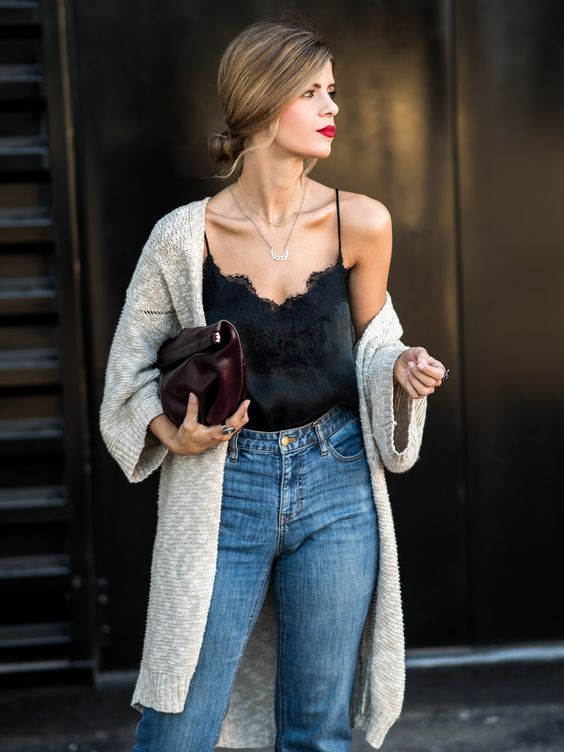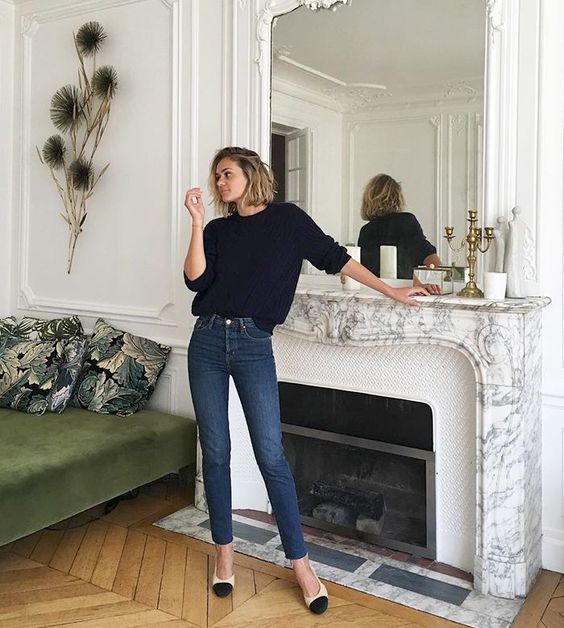 Cozy weather makes for cozy clothes, this goes without needing said! I love a good simple statement sweater. Neutrals are my go-to but an occasional pop of red is always a must! I recently totally minimized my whole wardrobe so that from now on I can buy quality staple pieces! Don't get me wrong I still love a good sale, but I'm tired of not having my clothes last, so I'm changing my perspective. It feels good to buy quality items and pieces that will go with everything! I can tell you since I've changed my closet I couldn't be happier about having less but actually so much more when it comes to quality and being really happy with what I can now buy. Two options, buy 15 different things for a couple hundred dollars or buy a few staple pieces that give you the quality to last! I'm aiming for the latter. That being said, let's get back to it! Sweaters! A quality sweater is hard to beat. Soft and cozy, yet stylish and cute. I'm really loving the ruffle details, little lace on the neck, little poms, and flared sleeves. It's just enough girly to give it that feminine touch while maintaining a simpleness. To be honest though, I also just love a classic simple wool/cable sweater. You can't go wrong. I'm loving these simple sweaters with high wasted jeans and a good heeled bootie. It's effortless and in my opinion, it's never out of style.
SHOP BELOW
I've recently fallen in love with jeans. To be honest I used to never be a Huge jean fan. Mainly because I never thought they were that comfortable after wearing dresses and flown items all spring and summer, I dreaded jeans. NOT anymore! Ever since high-wasted jeans started to make their comeback I'll never go back. High-wasted jeans are a go-to and for me the only kind I will wear. Not only are they more flattering by elongating your legs and accentuating your waist line, but they are sooooo much comfier than low rise jeans. I also have strayed a little away from the common skinny jean and gone back to a more traditional fit. I love a casual relaxed look. Something that is effortless yet timeless. I've always been a mom jean fan and it's always a staple for me. Now that I'm a "mom" it's even that more fitting! The wide leg jean has made a comeback and at first I was skeptical. Well, let me tell you I have a pair of high-waisted wide legs and I wear them ALL the time! SO comfy and surprisingly so flattering! Such a great fall staple to have in the closet. I'm in love a good straight leg or skinny jean that flares at the bottom. I guess my thing with skinny jeans that I don't love is how tight they are around the calf. So I'm loving all the option for these jeans with a more flattering flared, casual, or cropped bottom. Lastly, overalls! I've been dying for a good pair of overalls, but I didn't want a pair that made me look frumpy. Madewell of course delivered! They truly have the best overalls out there and I now wear them weekly.
SHOP BELOW
Feminine blouses and shirts are my jam. There is nothing more effortlessly chic than a simple statement top. I am loving all the subtle embroidery, bows, and lace. I lacked good staple pieces in my closet for some time and these make up for all the days when you don't know what to wear. If you've got a few good tops hanging in your closet paired with a classic jean or skirt, your good to go!
Some of my favorites tops, knitwear, jeans, and pieces in general are from the new an upcoming French store, Sezane. Click the button below to check their beautiful site!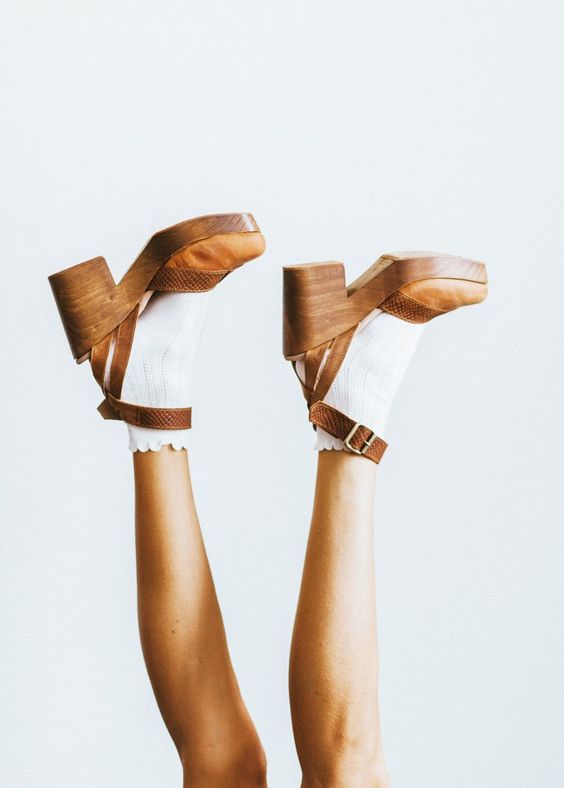 I always slack in the shoe department! I always try to just buy a super cheap pair and save so I can spend more on clothes, but I'm starting to really appreciate a great staple pair of shoes! I recently invested in a great pair of leather booties from Madewell and I wear them every day and they are so comfortable and match everything! It's worth it to save and bite the bullet and buy a quality pair of fall/winter shoes to match everything! I always love a classic brown leather shoe or a pretty suede shade for that pop of color you want every once in a while! A good shoe really makes an outfit, I'm now convinced!
SHOP BELOW
As far as outerwear goes I think one good classic wool peacoat is the perfect staple. It goes with everything: jeans, dresses, skirts. It can be dressed up or down and they are always in style! Perfect finish to a simple/stylish wardrobe.
SHOP BELOW
Lastly, the most fun of all! The accessories of fall/winter are what make it the most fun! Now as a theme here you see that European/French style has a huge part in my inspiration and it is for sure my inspiration for accessories! Beret's are back and I'm in love! They are much more classic than a regular beanie and they stay on your head sooo much easier! Besides berets, a wool stiff brim fall hat is always a great choice. Your wool coat is always great paired with a wool/cashmere neutral or tartan scarf. Now, my favorite accessory is the silk neck tie. I LOVE neck scarves! They are the perfect feminine accessory and they have been around for forever so you don't have to worry about it ever really being, "out-of-style?". I'm a huge fan and they are so great paired with a simple top and jeans to add that little something extra! Bandana neck scarves also make a great casual accessory for fall.
SHOP BELOW
I'm a firm believer in a timeless fashion! I believe there are styles that never fade, and honestly you can make whatever your style is last forever. Own it and be yourself, who cares what anyone else thinks! Being unique is always in style, don't ever forget that!
With Love,
Paige <33